Group Therapy in North AL
Find safety in numbers and meet others who understand when you join group therapy.

Why Try Group Therapy?
Group therapy is an inviting and powerful form of therapy that offers support and connection that is different from what you experience in individual therapy. In each session, a group of individuals with similar challenges or goals come together to share their experiences and ideas. A trained therapist facilitates the group, drawing out important insights and helping each person find their voice. Embracing diversity and kindness, group members support one another, offer feedback, and often find deep connections with each other.

If you're looking for a new approach to support your healing journey, group therapy might be the perfect solution for you. Engaging in group therapy can be a creative and dynamic way to receive treatment, as individuals learn from the experiences and perspectives of others in the group. This approach can be especially helpful for those who might feel isolated or misunderstood in their personal struggles.

Peaceful Pathways offers group therapy sessions that focus on a number of topics, including the following: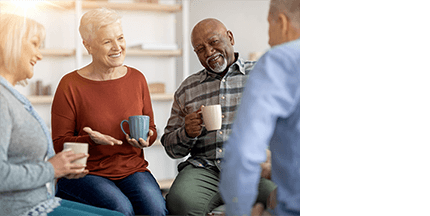 Grief
Working through grief can be a lonely path. Everyone around you may have moved forward, but you're still stuck trying to re-learn how to walk. At Peaceful Pathways, we aim to create a safe and supportive environment where participants can openly express their emotions, share their stories, and find solace in the company of others who understand the journey of loss. Our mission is to provide a compassionate and inclusive community for individuals experiencing grief. Through mutual understanding and shared experiences, our grief support group strives to promote healing, resilience, and the restoration of hope, helping each member navigate the challenges of grief and find a path towards renewed strength and purpose.

Grief group therapy meets on the first Friday of every month at 9 am beginning October 6, 2023. Limited spots available.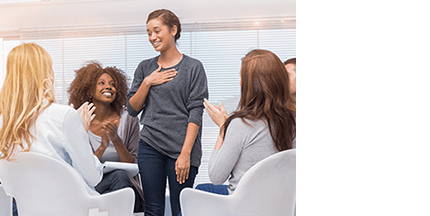 Addiction
In addiction, people tend to find themselves isolating from others and feeling alone because no one seems to understand. At Peaceful Pathways, group therapy for substance use allows members of the group to come together and find a sense of belonging. The benefits of group counseling are plentiful. The group provides a safe space for people struggling with substance use to unload life's burdens, get feedback from other group members, and learn coping skills for preventing relapse. You will have the opportunity to form sober friendships, mentor others, be accountable, and live with a happier, healthier you. Although the group is led by a clinician, this is not a lecture; it is a team of individuals learning how to do life without the chains of addiction.

Addiction group therapy meets every other Friday at 11 am starting October 6, 2023. Limited spots available.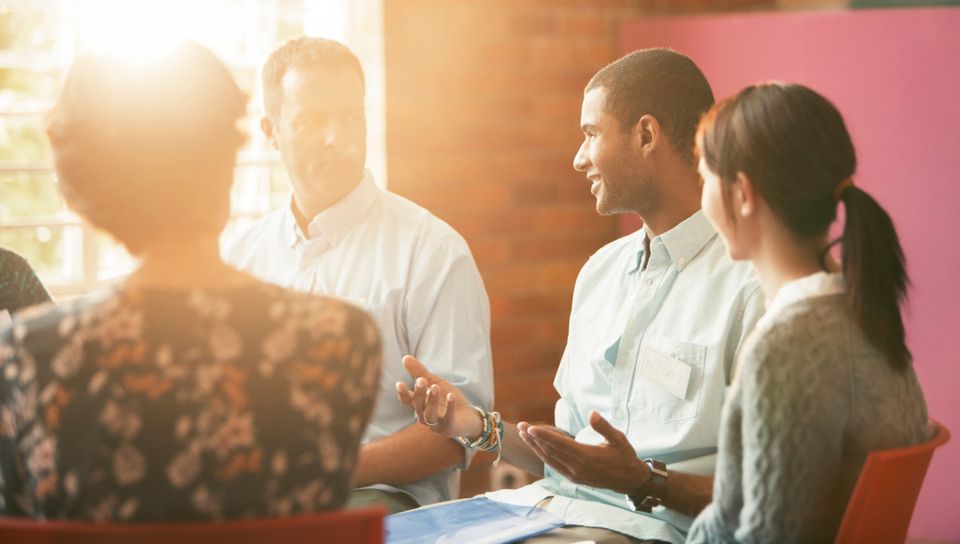 You Are Not Alone
Group therapy has the power to transform lives. In a group setting, individuals can connect with others who are going through similar struggles and share their experiences without fear of judgment. The power of group therapy lies in the fact that people can learn coping skills and new perspectives from one another. It's often empowering to see first-hand that you're not alone in your struggles, and that there are others who can relate to your experiences. Group therapy is about building a community of support and finding strength together. Whether it's for grief or addiction, group therapy can help people overcome their challenges and move forward with their lives.