Couples Therapy in Huntsville, AL
Get the support your relationship or marriage needs to thrive.

Struggling With Your Relationship?
Couples Therapy Can Help
At some point in your relationship, it's possible you'll find yourselves struggling to communicate or work through problems. That's where couples therapy comes in. While it may seem daunting at first, this form of therapy can actually be incredibly helpful and effective. Think of it as investing in your relationship; by working with a professional therapist, you're taking proactive steps toward improving your dynamic and strengthening your bond. Plus, couples therapy doesn't have to be just for those in crisis. It can also help prevent potential problems from arising early on, making your relationship all the more successful in the long run.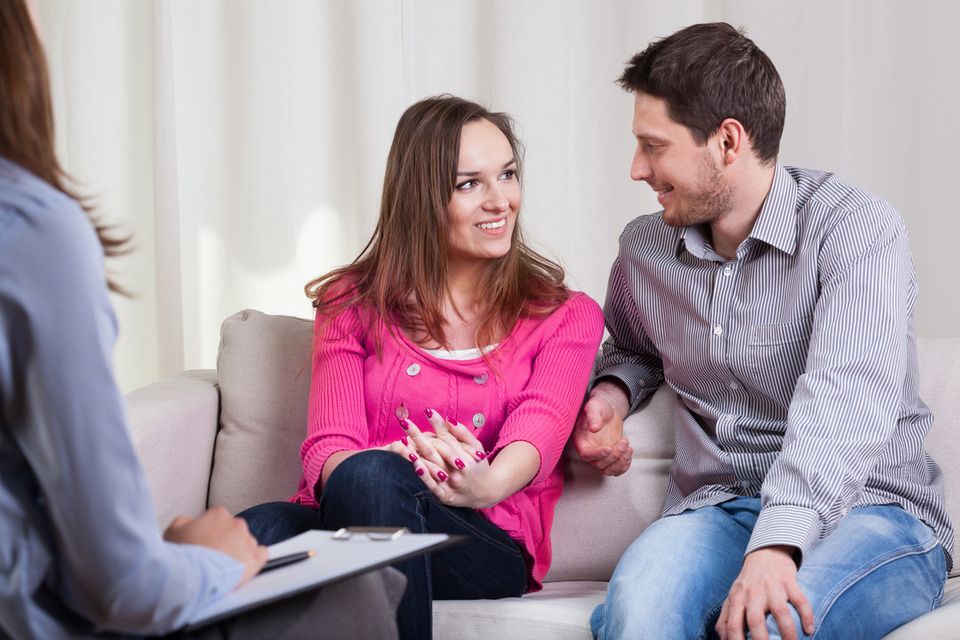 What Happens at Couples Therapy?
When couples find themselves at a crossroads in their relationship, they may turn to therapy for guidance. During couples therapy, a trained professional serves as a mediator to help both partners communicate their thoughts and feelings openly and honestly. The therapist may ask thought-provoking questions to help couples understand each other's perspective, provide coping strategies to manage conflicts, and suggest tools for rebuilding trust and intimacy. Couples therapy is a safe space for partners to work through issues that have been difficult to address on their own. It's important to remember that couples therapy is not a magical solution to all problems, but rather a tool that can help couples build a stronger, healthier relationship.
When Should You Go to Couples Therapy?
Couples therapy is not only reserved for those who are experiencing major relationship issues. It's not just for repairing intense arguments or healing infidelity. Though often referred to as marriage counseling, it's not exclusively for married couples, either. Couples therapy can be a great option for anyone who wants to improve their relationship in any way. Perhaps you and your partner are having trouble communicating, or you want to strengthen your emotional or physical connection. These are all valid reasons to consider couples therapy. It's important to keep in mind that there's no right or wrong time to go to couples therapy – as long as both parties are willing to put in the effort to make positive changes, it can be a powerful tool for improving your relationship.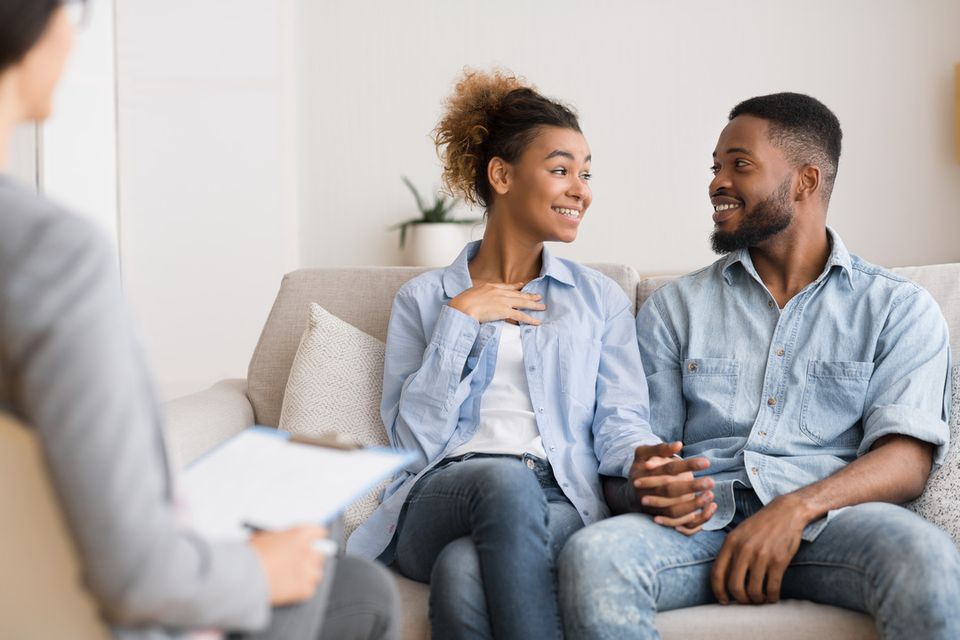 Marriage Counseling Makes a Difference
Marriage is a beautiful partnership where two individuals join forces to create a lifetime of memories together. However, as life's challenges arise, it can put a strain on even the strongest relationships. That's where couples therapy or marriage counseling comes in to help. This type of therapy can help couples who want to strengthen their relationship, improve communication, and reconnect emotionally. Working with a professional therapist in a safe environment, couples can learn how to address their issues openly and constructively while gaining a deeper understanding of their partner's needs and feelings. Whether you're looking to overcome a specific conflict or simply want to enhance your relationship, marriage counseling can be a transformative experience that leads to a happier, healthier, and more fulfilling partnership.

Couples therapy and marriage counseling can help address a wide range of issues, including:
Communication Problems
Couples therapy can help couples learn how to communicate more effectively with each other. This can include learning how to listen to each other, how to express their feelings in a healthy way, and how to resolve conflict peacefully.
Trust Issues
Couples therapy can help couples rebuild trust that has been broken. This can be done by exploring the root of the trust issue, learning how to communicate more openly and honestly with each other, and developing new ways to show trust and support.
Intimacy Problems
Couples therapy can help couples improve their sex life. This can include addressing physical issues, such as pain or low libido, as well as emotional issues, such as communication problems or lack of intimacy.
Infidelity
Couples therapy can help couples recover from infidelity. This can be a difficult and challenging process, but couples therapy can provide support and guidance as the couple works to rebuild their relationship.
Decision-Making
Couples therapy can help couples learn how to make decisions together. This can include learning how to compromise, how to consider each other's needs, and how to make decisions that are in the best interests of the relationship.
Differing Values
Couples therapy can help couples deal with differences in values. Whether the differences are political, religious, moral, or anything else, this can be a difficult issue to navigate, but couples therapy can provide a safe space for couples to discuss their values and find common ground.
Parenting Problems
Couples therapy can help couples who are struggling with parenting issues. This can include dealing with conflict between parenting styles, disciplining children, and helping children cope with difficult emotions.
Life Transitions
Couples therapy can help couples cope with life transitions, such as a job loss, a move, or the birth of a child. These transitions can be stressful for couples, and couples therapy can provide support and guidance as the couple works through these changes.

Put Your Relationship on the Pathway to Peace
Couples therapy is not a quick fix, but it can be a valuable tool for couples who are struggling with their relationship. If you are considering couples therapy, it is important to find a therapist who is experienced in working with couples. The therapist should be able to create a safe and supportive environment where you and your partner can feel comfortable discussing your issues. At Peaceful Pathways, our therapists are committed to helping couples utilize counseling as a tool to improve their relationship.