Client focused care for all.

Our Story

We never thought, when we met in 2019, that we would become business partners one day! We didn't even know we would end up being as close as family, but here we are. Two driven women with an idea and a dream. In 2022, Ailu and I became business partners after working closely at another office. I had the name "Peaceful Pathways" in my head for several years, knowing one day I would start my own practice. Meeting Ailu sealed the deal because I could not have done it without her. Peaceful Pathways began serving clients via telehealth in April 2022, by mid-August we moved into the 120 W Dublin office and never looked back!

We spent days and nights, dreaming, thinking, and planning, doing our best to make every detail shine through so our clients would feel at home and at peace when they walk in the office. We believe we have accomplished this! Since opening in August 2022, we have grown to add more clinicians. Our purpose has always been to provide the best care possible and to make our clients feel welcome, heard, and seen. We strive for this every day because we care about our clients and we believe in our business.

Peaceful Pathways offers sessions in English and Spanish to better serve our clients.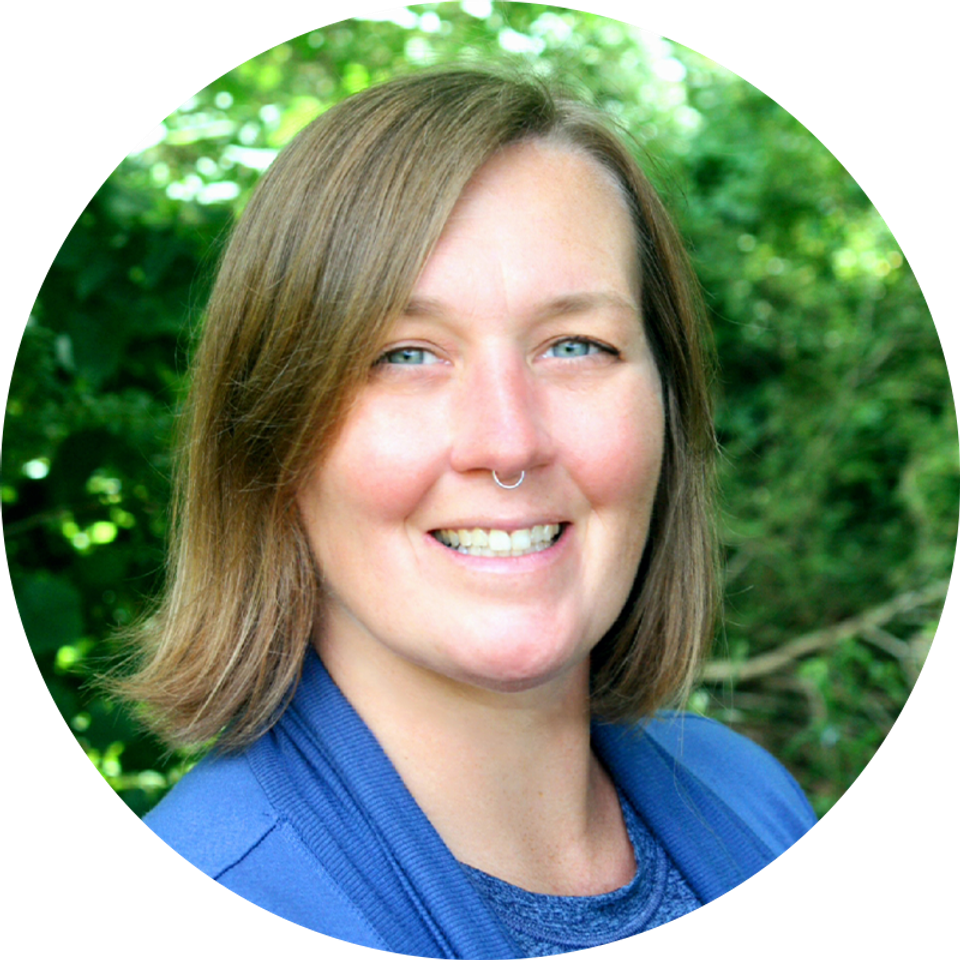 Adriane Howard, LICSW, PIP


Owner | Therapist

Seeking guidance for your life can be difficult, I understand how hard it can be to reach out for help. I believe that self-improvement and a life of joy and hope are possible for all people, no matter their struggles.

I provide psychotherapy to help my clients identify problem areas in their lives that they want to overcome, set small goals to achieve their desired outcome, and help them make connections between how events in their past are driving their emotions, thoughts, and decisions today.

I utilize a variety of therapeutic techniques including Accelerated Resolution Therapy, Cognitive Behavioral Therapy, and Strengths Based- Solutions Focused Therapy to tailor therapy sessions to my clients' needs. In addition to counseling for depression, anxiety, trauma, and relationship difficulties, I have a passion for those suffering from addiction. Addiction is a scary and all-consuming struggle, but I believe recovery is possible.

I have been in the social work field since 2006. I received my Bachelor's degree in Social Work from Auburn University and then completed my Master's program at the University of Alabama in 2015. I have worked in a variety of behavioral health settings, including addiction treatment, community mental health, and now in private practice. I am a Licensed Independent Clinical Social Worker. I have worked with a variety of populations, to include children, adults, and seniors. I would be honored to be a part of your journey.

Specialties: Addiction, Trauma and PTSD, Stress.

Treatment Approach / Types of Therapy:
Accelerated Resolution Therapy, Cognitive Behavioral (CBT), Eclectic, Gestalt, Motivational Interviewing, Person-Centered, Solution Focused Brief (SFBT), and Strength-Based.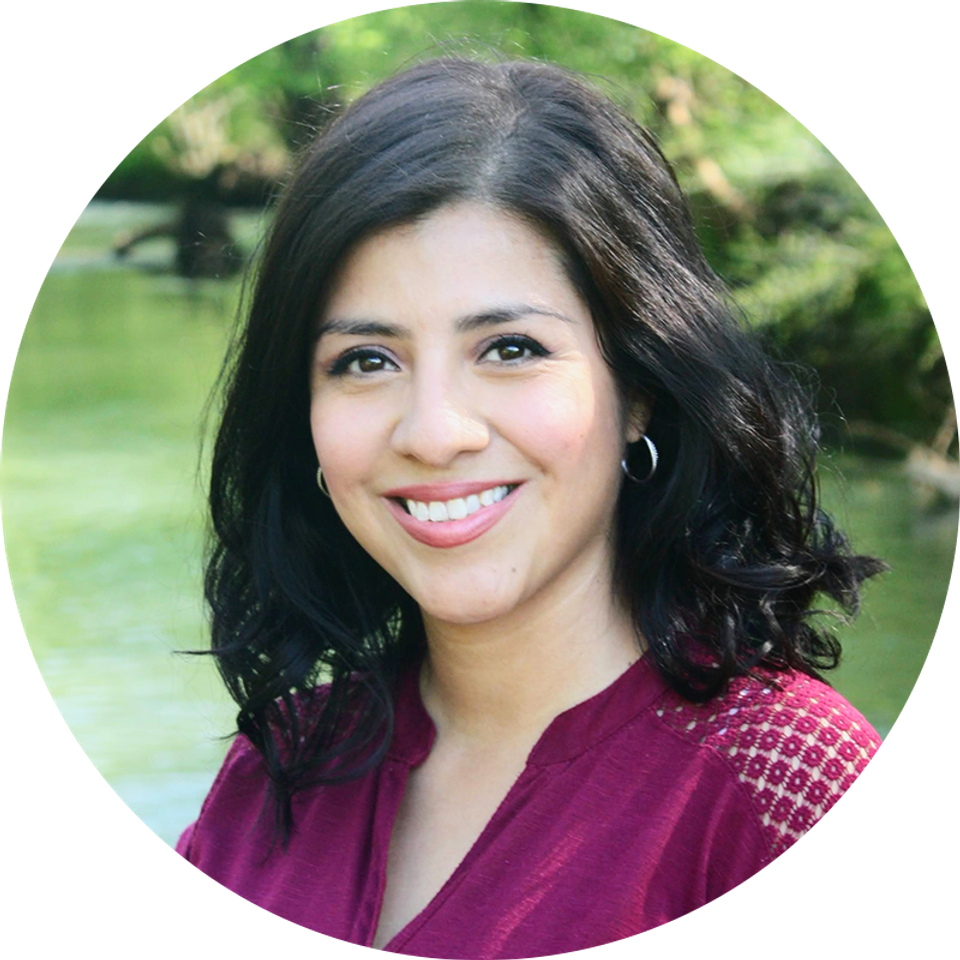 Ailu Hernandez


Owner | Director of Administrative Operations

As Co-owner and Director of Administrative Operations of Peaceful Pathways, my main priority is to provide an excellent, welcoming, and professional environment to both our counselors and clients. During the last 8 years of working in the healthcare field, I have found a genuine love for all administrative, billing, and management areas of the private practice world, such love and passion made it easy for me to gain a lot of experience in these areas throughout the years. I have received my education from Northeast Community College and Calhoun Community College and always look for opportunities to continue learning about Billing, Coding, and Management to ensure a better quality of services to our clients and providers.

In my free time, I cherish spending time with my family, friends, and pets. I also enjoy doing home improvements, dancing my feet off to a variety of Latin dances and ballroom, and taking trips to discover new places.

Please feel free to contact me if you have any questions regarding your experience at Peaceful Pathways, and I will gladly assist you.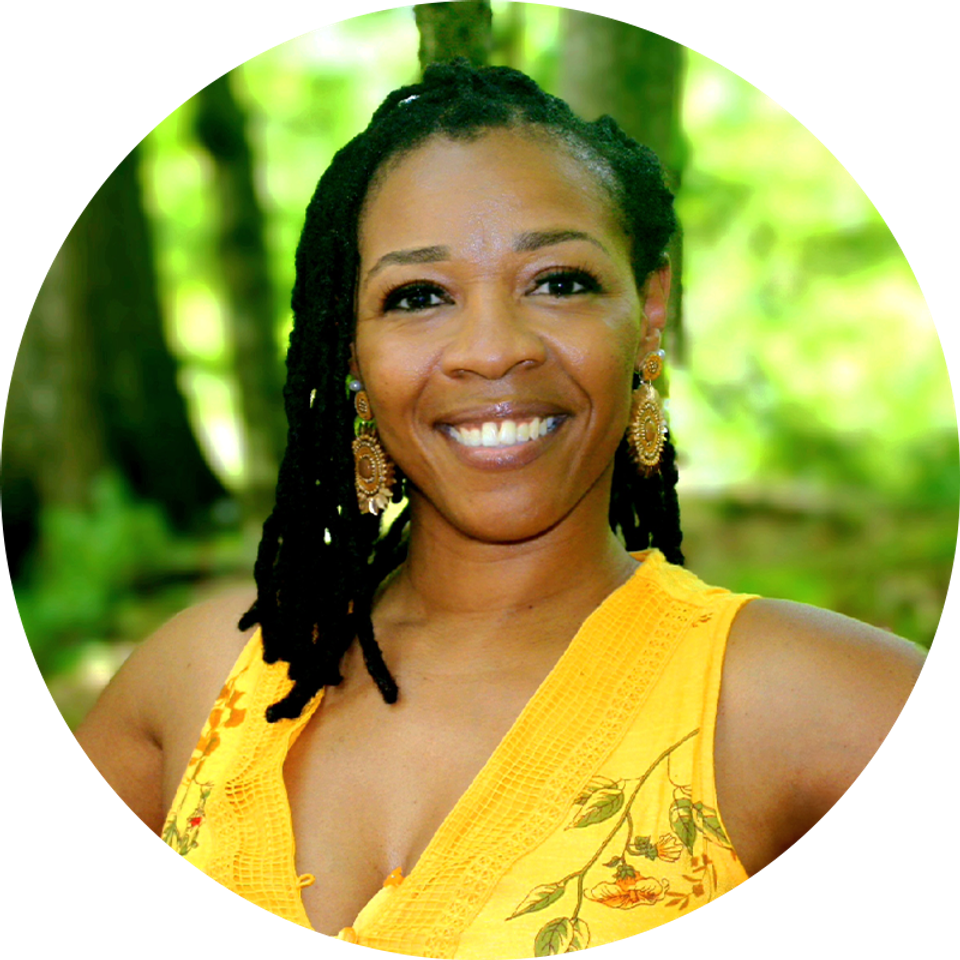 LaKrisha Coleman, LICSW

It's said that one of the hardest things for any human to do is deal with his/herself; rationally confront your own emotional pain and traumas in order to stop unjustly inflicting it on others and begin applying processes that are at the heart of healing.

I have over 15 years experience working in the mental health field to empower adolescents, adults, and geriatric population addressing such issues as depression, trauma, and life transitions.

My goal is to assist you to discover, embrace, and mold the best version of you. As your therapist, I provide a safe comfortable environment to collaborate in problem-solving, reignite hope and self-determination to strengthen the healing process in various areas and stages of life.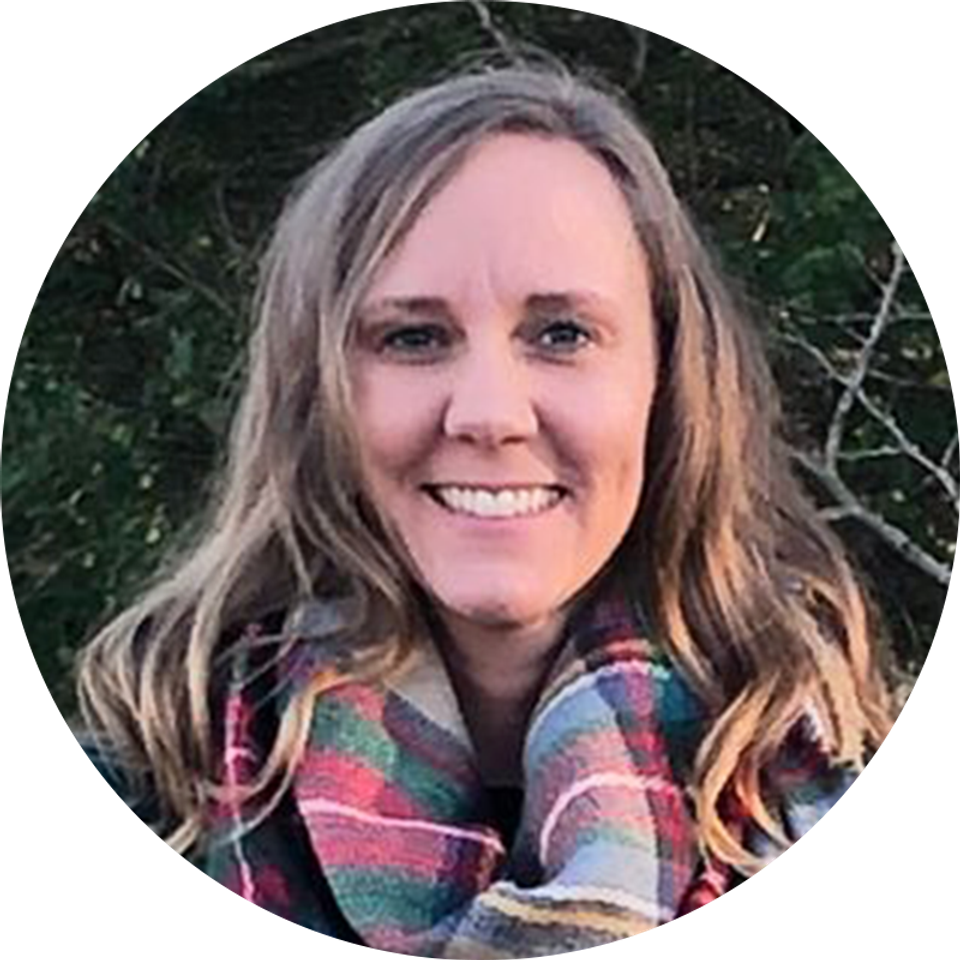 Laurie Gaddy Jones, MEd, LPC

As both a parent and therapist, it is my honor to walk alongside families that are hurting and struggling emotionally. With a specialization in play therapy and over 11 years of experience working with children and teens of all ages, I am committed to helping you and your family navigate the unique challenges you face, and the changing times in which we live. In addition to working with children and teens, I also bring over 11 years of experience working with young adults, individuals, and families. My specialties primarily include stress-related disorders, anxiety, depression, life transitions, relationship issues, family conflict, domestic violence, abuse, and other various types of trauma.

My counseling approach is primarily Cognitive Behavioral Therapy (CBT); however, I also utilize an eclectic approach at times, including aspects of Trauma Focused Cognitive Behavioral Therapy (TF-CBT), Solution-Focused Therapy, Adlerian Therapy, Client-Centered Therapy, as well as Motivational Interviewing techniques. I tailor my approach and treatment plan to meet the specific needs and challenges of each individual client, and I look forward to finding which treatment modality works best for you.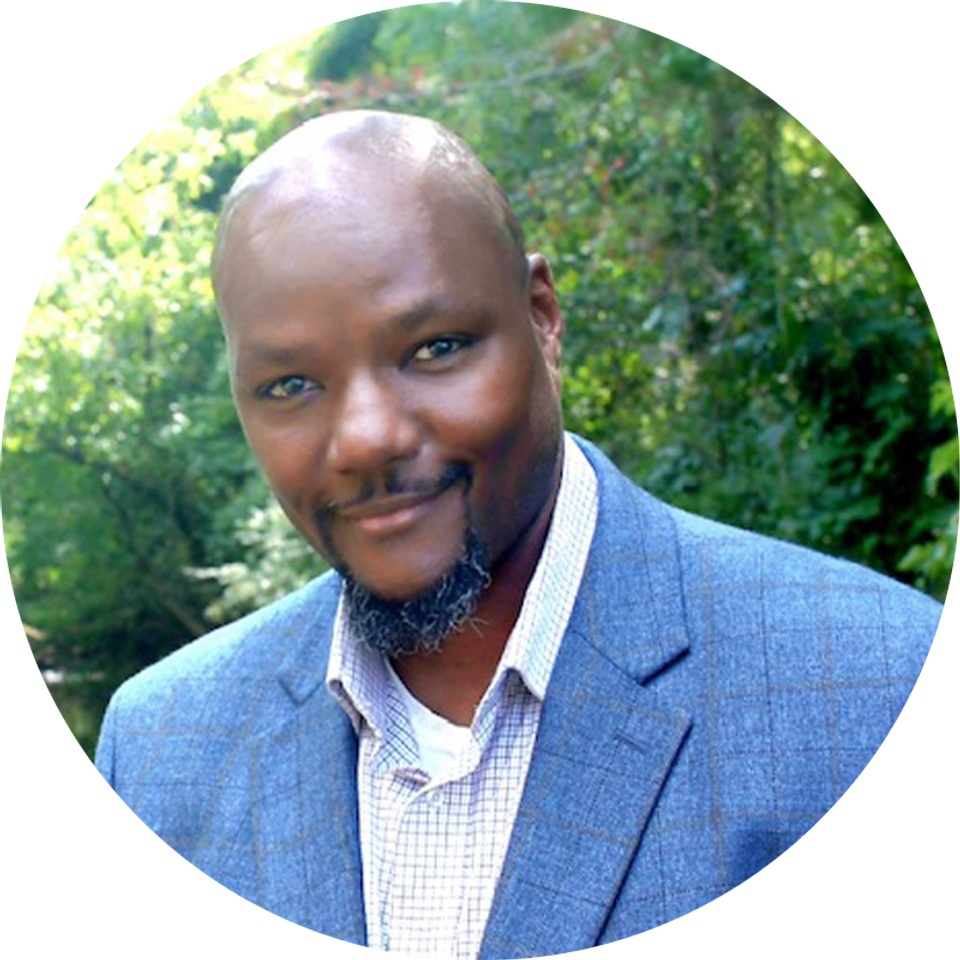 Jonathan Williams, LPC-S
I am a Licensed Professional Counselor with a heart to help. I graduated from Alabama Agricultural and Mechanical University with both Bachelor's and Master's degree in Psychology. Prior to opening my practice ARS Inc. 16 years ago, I worked for local community mental health organizations; hospitals, court systems; and local colleges to address issues such as substance abuse, depression, bipolar, and anxiety as how they affect the daily family structures, work, relationships, school system and the local justice department. As a therapist I also enjoy being a LPC supervisor where I train future therapist to continue the fight for quality mental health care. During my free time, I enjoy watching football along with my family, go out to eat, love to travel as well as attend First Missionary Baptist Church where the Pastor Reverend Don Darius Butler presides. I am married to my high school sweetheart, Minnetta Williams, where together we have 3 amazing children Joshua (15) ; Jeremiah (12) and Gabrielle (6).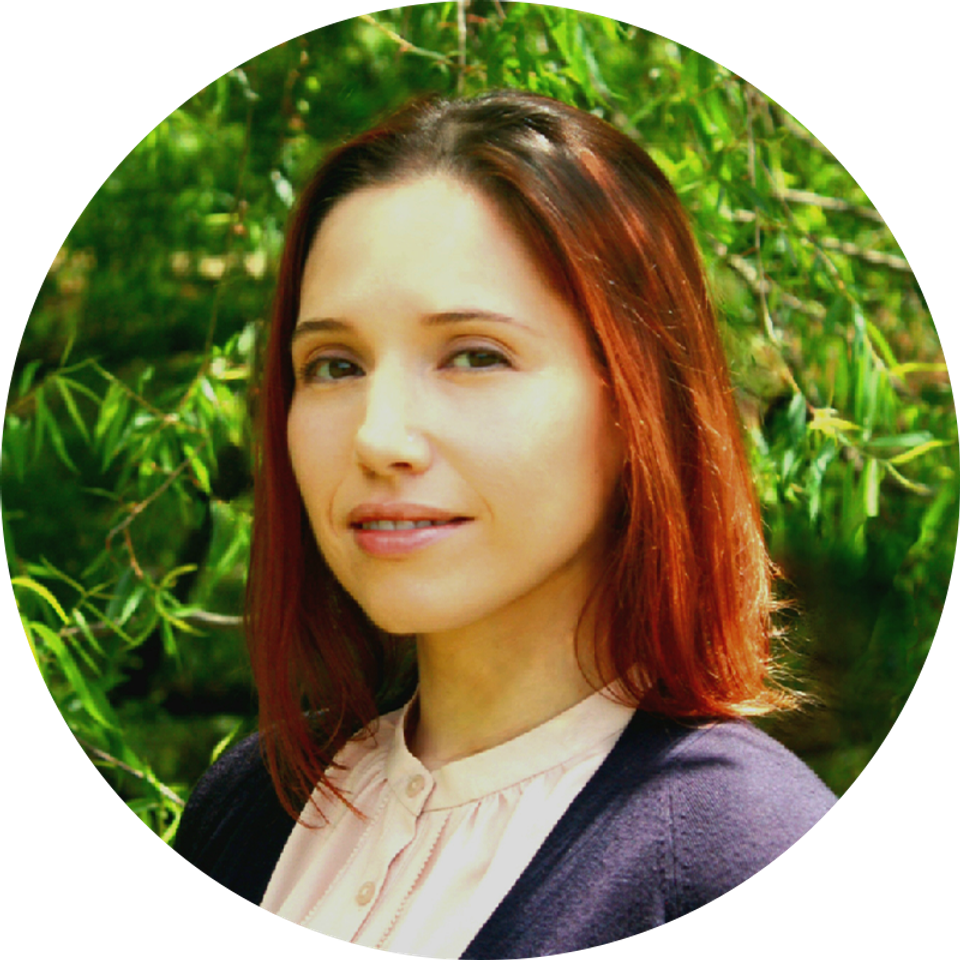 Dezerei Diaz, LMSW

For the past ten years, I have worked with children and adults who are survivors of trauma. As a social worker, I have advocated for victims of crime in the court system and the community to regain their balance, strength, and motivation to thrive in their personal and professional lives. I have a Bachelor of Science in Biology with a minor in Psychology and will graduate in 2023 with a Master's degree in Social Work from Tulane University. As an intern at Peaceful Pathways, I am continuing my path to becoming a Licensed Clinical Social Worker while helping others move past their pain and achieve their goals. I enjoy spending time with my husband and children, fitness, outdoor activities, reading, and listening to music in my downtime. I also speak Spanish for anyone looking for services in Spanish.

Specialties: Depression, Anxiety, Stress and Trauma.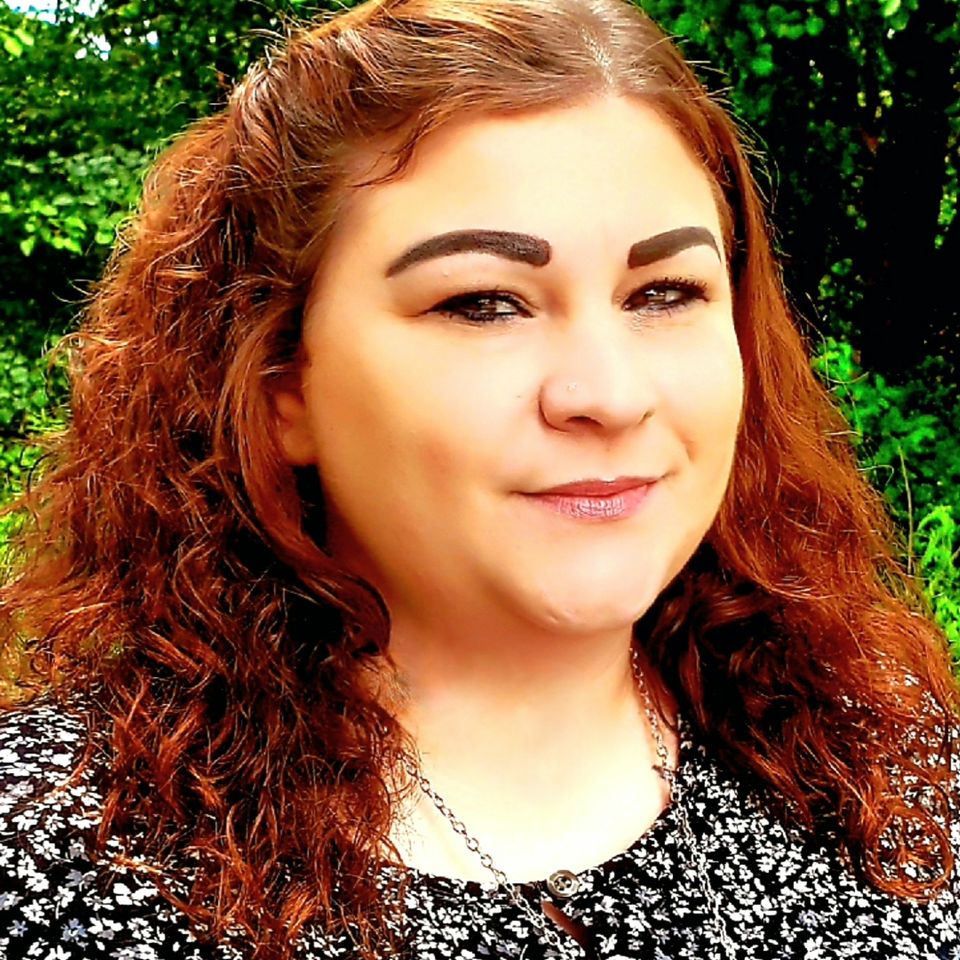 Sarah McKillop, ALC

I have been a clinician since 2015. At this time, I have an Associate Licensed Counselor (ALC) licensure, and I am working toward a Licensed Professional Counselor (LPC) licensure. I have experience in treating diverse populations with a variety of issues such as depression, anxiety, substance use, and trauma. To meet the client where he/she/they are at, I implement an eclectic approach to counseling including theoretical models such as cognitive behavioral therapy (CBT), person-centered, and strength-based to assist in life's challenges and to effectively treat mental health disorders.

Obstacles, barriers, bumps, and other synonyms for negative events that occur in life can leave feelings of despair and emptiness which leads to negative thinking and low self-esteem or self-worth. As wonderful as life is, we experience pain and stress. Amazingly, in most instances, we are able to cope with adverse events and continue enjoying life; however, sometimes, the pain feels too much to bear. Too much to bear alone. Too much to "burden" our families and friends with, or at least that's how it feels. Talk therapy can provide that safe space for healing and help regain hope.

I am passionate about helping individuals overcome obstacles and feel more empowered in their life by creating a warm, non-judgmental atmosphere to unload life's struggles. In talk therapy sessions, I guide and assist clients with staying in the "here and now" and also with gaining insight that may bring resolution to whatever problems they are dealing with. A tremendous benefit of counseling is that this insight and new ways of coping are life-long!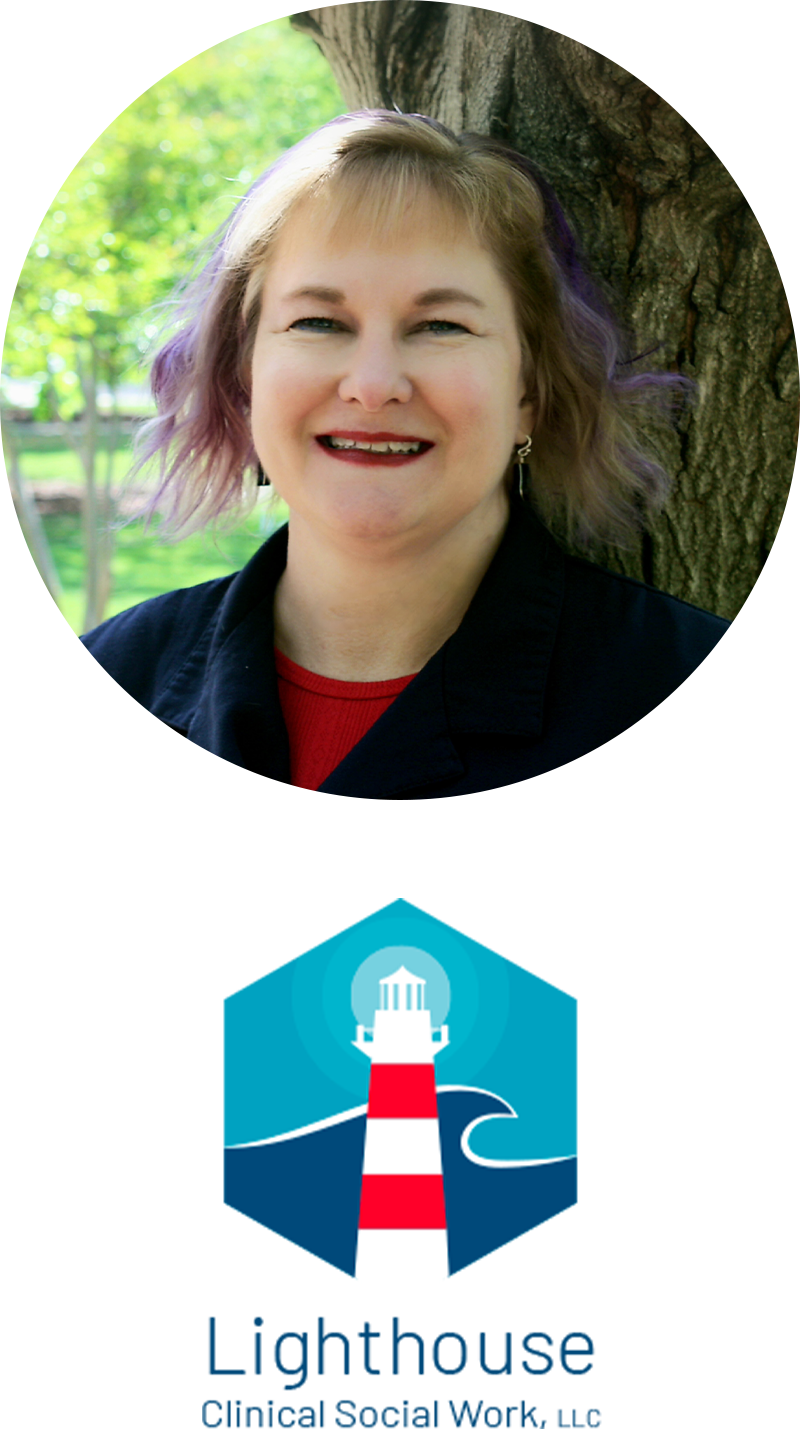 Debbie Duquette, LICSW
If you are hoping to recover from trauma, especially from childhood abuse, I can help with that. I have extensive experience working with people who have survived childhood trauma. I also understand the dynamics of self-harm behavior and can help people learn healthier alternatives. I have an exceptional understanding of Attention Deficit Hyperactivity Disorder (ADHD) and help people learn to cope with and manage symptoms through psychotherapy. (I don't prescribe medication since I'm not a doctor.) And I help parents better understand their child with an ADHD diagnosis or help a person understand and cope with having a spouse/partner with ADHD. If you need a place where you can feel accepted and understood, schedule an appointment and come see me at Lighthouse Clinical Social Work.

I strive to work with you to achieve your goals, keeping in mind that you are the expert on your feelings and experiences. I aim to help you learn how to help yourself. I see psychotherapy as a cooperative venture, a journey taken together in which your experiences provide you with the knowledge to improve your life.  Your level of motivation to increase your ability to cope with all life has dealt you or all the past difficulties you need to heal from will affect how well we can work together as a team. I provide secular psychotherapy to adults and teens and strive to be LGBTQ+ affirming. I earned a Bachelor of Social Work degree from the University of North Alabama in 1994 and a Master of Social Work degree from Alabama A & M University in 1998. Licensed for the independent practice of clinical social work in AL and TN. I've been a clinical social worker since 2001 and have been in private practice since 2018.

About Debbie Duquette | Counseling Services | Madison, AL 35758 (lighthousecsw.org)

Debbie Duquette, Licensed Independent Clinical Social Worker (L.I.C.S.W.) Madison Therapist - TherapyDen